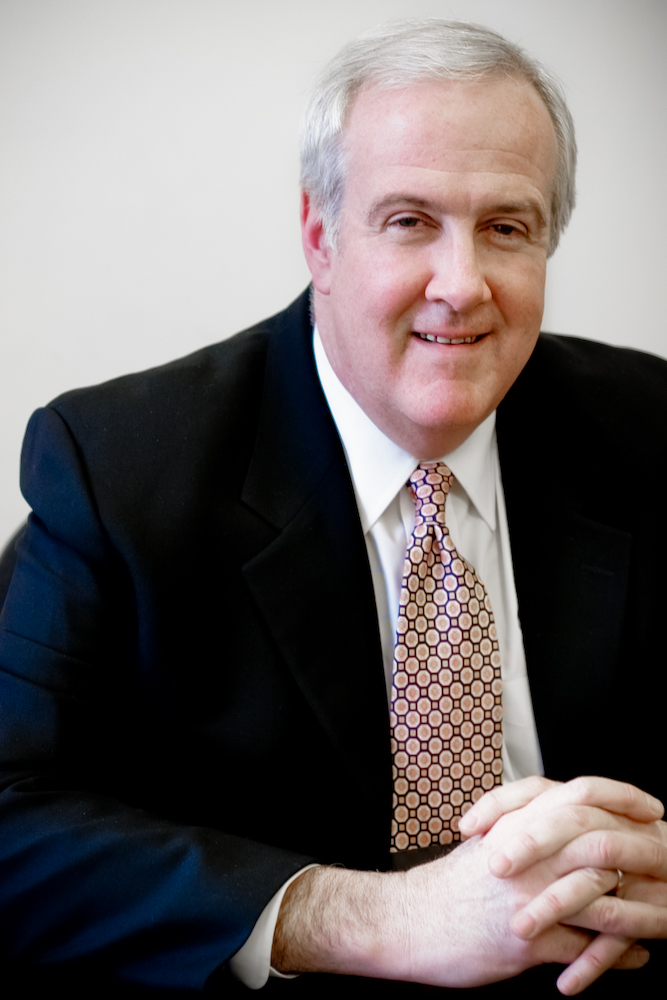 An attorney since 1983, has successfully tried cases in state and federal courts throughout the country. He has litigated cases in a broad range of substantive areas, including contracts, securities, partnership, commercial, entertainment, telecommunications, and constitutional law. As a former Assistant United States Attorney, he also counsels criminal defense clients. In an age in which litigation has become the domain of paper-intensive pre-trial discovery, Mr.McCarthy is a trial lawyer who prides himself on his ability to advocate and win for his clients.
Mr. McCarthy has been a frequent commentator on public policy issues, including
campaign finance reform, health care reform, and fiscal policy, and for six years
served as a member and then as one of the vice-chairs of the New York State
Democratic Committee. A former Democratic nominee for Congress, he has also over
the last 30 years counseled candidates for President, the House and Senate, the state
legislature, the office of Mayor of the City of New York, and other local offices in the
greater metropolitan area.
Submit
Those who refuse to study history are condemned to repeat it.
Representative Matters:
RICO
Represents Bitcoin entrepreneur in RICO suit in SDNY.
Contract
Won federal jury verdict on behalf of major European bank on claims of breach of contract and tortious interference with prospective economic advantage.
Represented California event creator and producer in suit against Avon Products Foundation for breach of contract; obtained multi-million dollar arbitral award after sixty-seven day hearing.
Represented Virginia-based defense contractor in obtaining substantial settlement from major computer products services firm.
Real Estate
Represents major NYC reals estate owner in connecition with Martin Act investigation by the Attorney General of the State of New York.
Represented same major NYC real estate owner in connection with successful challenge to amendments to state Multiple Dwelling Law which eliminated client's prior use rights; also represented same owner in suit over ownership of cooperative unit and currently represent owner in defense of claims by City for alleged violations of municipal codes.
Securities
Successfully defended Texas-based big box chain store in class action filed in Delaware Court of Chancery; obtained summary judgment dismissing claims against company and six directors and then won trial dismissing claims against the remaining director.
Represented Michigan firm in obtaining summary judgment dismissal of federal securities claims.
Four months after filing complaint in federal court, obtained multi-million dollar judgment for compensatory and punitive damages for California widow in successful bench trial prosecuting claims of fraud against client's former investment adviser.
Represented federal banking agency in claims against Drexel Burnham Lambert arising out of fraud in connection with sales of junk bonds to various savings and loan associations
Telecommunications
Successfully defended major telecommunications company and obtained dismissal of class action claims arising out of client's local exchange services in greater metropolitan New York area.
Represented international telecommunications company in successful defense against and settlement of wrongful discharge claim, and in connection with alleged contract breaches arising out of ostensible joint venture with Israeli based carrier.
Entertainment
Represented Hollywood creator and producer of multiple prime-time situation comedies in successful defense against contempt charges; obtained dismissal after trial of all claims that client was in contempt of prior judgment declaring him a joint venturer owing to client's refusal to share interest earned on television residuals.
Environmental
Successfully represented homeowner in prosecution of claims arising out of large-scale oil spill.
Professional Malpractice
Represented former executive of leasing company in claims of malpractice against client's former attorney.
Obtained sizable settlement for medical malpractice victim after picking jury and delivering opening statement at trial.
Wrongful Death
Represented estate and family of murder victim in multi-million dollar claims against killer and killer's mental health provider for wrongful death, negligence and negligent and intentional infliction of emotional distress.
Represented paranoid schizophrenic in successful settlement of wrongful death claims against client brought by estate of client's fiancée.
Criminal
Represented pharmacies and licensed pharmacists in connection with Medicaid fraud claims and other state and federal administrative and criminal investigations and proceedings.
Successfully defended Medicaid health care provider and obtained dismissal of criminal charges of Medicaid fraud brought by Attorney General of the State of New York.
Represented senior public official in connection with U.S. Government's criminal prosecution of ferry captain for criminal negligence arising out of crash of Staten Island ferry.
Represented former telecommunications executive in connection with successfully negotiated plea to charges brought by U.S. Attorney for Central District of California.
Represented Los Angeles based equipment retailer on forfeiture action brought against client for sale of grey-market goods.
Represented owner of New York farm in obtaining complete dismissal of federal forfeiture proceedings brought in the Southern District of Indiana in the wake of former spouse's convictions there for wire fraud, money laundering, interstate transportation of stolen funds, and tax evasion, where Government sought forfeiture of the farm as former spouse's substitute property.
Constitutional
Represented New York City public authority in wrongful death case alleging violations of 42 U.S.C. § 1983 brought by estate of Michael Stewart.
Represented public library district in connection with claimed violation of fundamental rights established under California's state constitution.
Represented arrestee on claims against New York City officials arising out of constitutional violations incident to mass arrests at 2004 Republican Party convention.
Law Firms
Law Offices of Cornelius P. McCarthy
612 N. Lake Blvd.
Mahopac, NY 10541
Of Counsel
Chehebar Deveney & Phillips LLP
485 Madison Ave., Ste 1301
New York, NY 10022
tel – 212-532-8204
email – cmccarthy@cdlawllp.com
Bar Admissions
California, 1983
New York, 1988
U.S. District Court, Central District of California, 1983
U.S. District Court, Southern District of New York, 1988
U.S. Court of Appeals, Third Circuit
Clerkship
Clerk to the Hon. Ralph K. WInter, U.S. Court of Appeals, Second Circuit, 1982-1983
Education
Yale Law School, JD, January 1982
Thurman Arnold Prize Trial Finalist (Yale Moot Court)
Dartmouth College, AB, summa cum laude, June 1978
Phi Beta Kappa
Bennett Essay Prize (awarded to senior thesis of outstanding quality in political theory or public law) for honors thesis entitled, "Routines and Objectivity in the News Media: A Functional Perspective"
Colby Prize (awarded to one senior for outstanding overall academic performance as a Government major)
Special Dean's approved double major in Government and Philosophy, graduated with Highest Distinction in both
Author of Discovery, Democacy and Devotion, essays on law, politics and culture, many of which have also appeared on Huffington Post and Epic Times
Discovery, Demoracy and Devotion, 2007 – present, at https://neils3ds.blogspot.com
Huffington Post, 2008 – 2018, at https://www.huffingtonpost.com/neil-mccarthy/
Epic Times, until July 2016, at http://www.epictimes.com